Taxi Tip 1
Taxi Tip 2
Bus Tip 1
Bus Tip 2
Subway Tip 1
Subway Tip 2
Subway Maps
Don't know anything about Chinese food ??

Featured western restaurant
Beijing Subway Map (web version)
This is a just readable web version of our Beijing Subway Map. Larger more detailed versions are available for download and printing from the download panel at the bottom of this page. If you are a student of Chinese, it is extremely useful, as has Hanyu Pinyin marks for all station names (not present even on the official Beijing Subway signs). These are clearly readable on larger versions.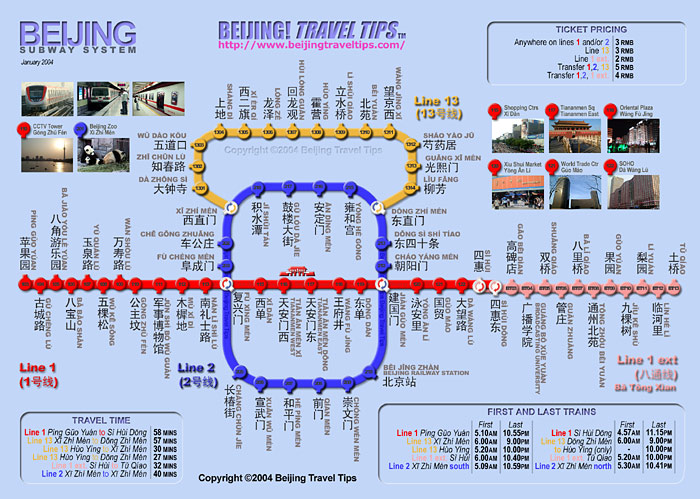 Please choose to download or view the Beijing Subway Map based on your available bandwidth and screen size. Please select from the following options:
Recommended tour operator
Bargain/haggle a great price !