Tourist Trail - Forbidden City
The forbidden city is a vast complex of halls, temples and housing which make up the former residence of the ancient emperors. Also known as the Imperial Palace, the complex is said to contain 9,999 rooms.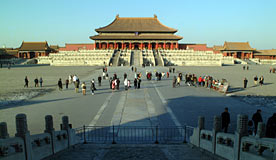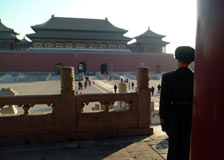 The complex is divided into a northern and southern part. The southern area is where the emperor would hold ceremonies and entertain guests. The northern half was kept completely private residence accessible only to the select circles of the emperor.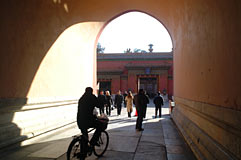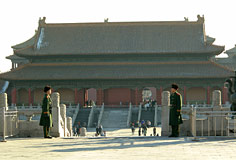 Today, the Forbidden City is one of the world's most famous tourist attractions and lately becoming ever more popular with film crews who pay a hefty price to film Chinese period pieces.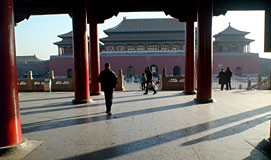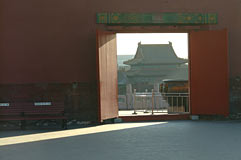 As you walk around the Forbidden City you can really lose yourself as the outside world of Beijing is barely visible from most parts. You can really experience a little of the feel of being a Chinese Emperor.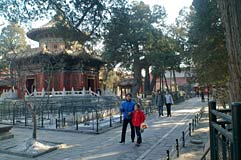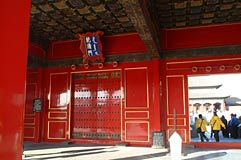 The price to get into the Forbidden City is pretty high, around 60 RMB but you will easily while away a couple of hours here. For an additional 20 RMB or so, you can purchase an audio tour in one of many languages. This tour is world-class. The English version is done by Roger Moore (of James Bond fame). Together with some sound effects he expertly guides you through the complex. Worth every penny.
Getting to the Forbidden City couldn't be easier. It is located at the rear of Tiananmen Square. You can go to the Tiananmen East (116) or Tiananmen West (117) Line 1 subway stations and walk behind Mao's picture.
Like Tiananmen, we do not recommend you go by taxi to the Forbidden City unless you live a long way away as the taxis cannot easily park near the south entrance. Instead you can go by subway or walk from Wangfujing Street. The name of the Forbidden City in Chinese is as follows. You may want to print this and hand it to someone if you have difficulty finding it.
故宫博物院