Tiananmen Square
Great Wall
Forbidden City
Summer Palace
Temple of Heaven
Beijing Zoo
Wangfujing
CCTV Tower
Don't know anything about Chinese food ??

Featured western restaurant
Beijing zoo is famous, naturally, for its large selection of pandas. However, for some strange reason, the panda display is an additional price on top of the price of admission. Is anyone not interested in the pandas I wonder ?? Having said that, there are scores of other animals here, comparable to any zoo in the world.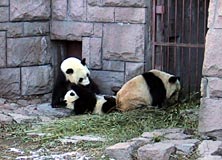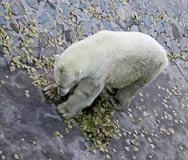 One could argue that, apart from the pandas, who have a fairly luxurious pad, every other animal here is getting a rough deal in terms of accommodation. Most of the enclosures are concrete and not too imaginative. If you really like animals and do the whole zoo you can spend a lot of time here. It does get pretty cold in the winter however
.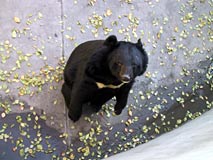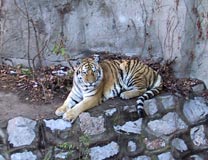 The Beijing Zoo is located in the north west of Beijing not too far from the center. A taxi from the center might cost you somewhere from 20 RMB to 25 RMB. Taxi is your best bet for getting there, but you do have the option of taking the subway to Xi Zhi Men station (201) on Line 2 followed by walking 15 to 20 mins or taking a short bus ride.
The following is the name of the Beijing Zoo in Chinese, you can print and hand to the taxi driver.
北京动物园
Recommended tour operator
Bargain/haggle a great price !