Currency
Cash Machines
Weather
Safety
Where is Beijing ?
Bargaining
Fake Goods
Groceries
Don't know anything about Chinese food ??

Featured western restaurant
Come to Beijing, the weather's ... em ... interesting. There are four distinct seasons in Beijing. Dust storm, Sweltering, Getting cold, and Stupidly Cold. If you are lucky, and get to choose when you arrive, we suggest you come somewhere between Sweltering and Getting cold, which would be late August, early September. Luckily, like Paris, you do not need particularly good weather to have a good time.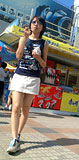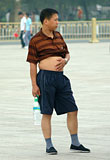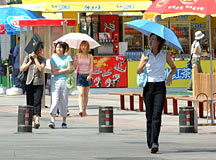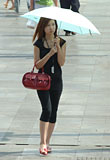 If you are a mad Englishman, come in July, August when you can get baked to a lobster shade of purple by the harsh summer sun. However, you can choose to spend your time relaxing under the beer garden umbrellas of Wangfujing and Sanlitun. You can enjoy outdoor eating till the late evening and can also see all the Chinese ladies walking around protecting their delicate pale faces with umbrellas. The temperature in summer usually ranges from 28 - 39 degrees centigrade. Highest temperature ever recorded was 42 degrees centigrade.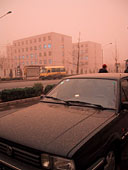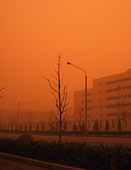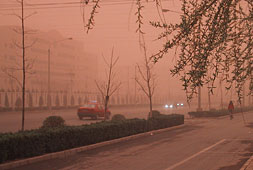 If you like rain and uncertainty, come in June, July where you can guarantee a few thunderous downpours. If you like ominous, yellow, dust-laden skies and wind to blow you off your feet come in March to June. Ok .. during this period, there is not a dust storm every day, but you can guarantee one or two at the very least. During this period sand is picked up from the Gobi desert and dumped onto the cars, people and buildings of Beijing.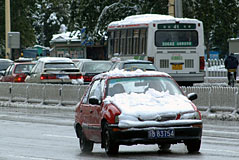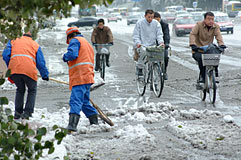 If you like ice skating, on ordinary streets and lakes, then by all means come between November and February when the temperature rarely gets above freezing. It also snows about twice a year in Beijing, usually somewhere in December or January and no more than 5 inches for sure. The temperature in winter usually ranges from -18 to 5 degrees centigrade, so be sure to pack your ski jacket or you'll have to resort to picking up a fake North Face jacket at the Xiu Shui market. Lowest temperature ever recorded was -27 degrees centigrade.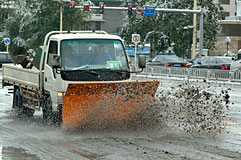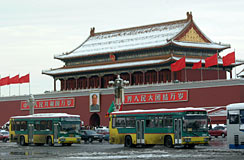 Recommended tour operator
Bargain/haggle a great price !