Taxi Tip 1
Taxi Tip 2
Bus Tip 1
Bus Tip 2
Subway Tip 1
Subway Tip 2
Subway Maps
Don't know anything about Chinese food ??

Featured western restaurant
Taxi Tip 1 - Taxi rate depends on the type of car
There are at least 3 prices of Taxi in Beijing. They are priced according to the rate per kilometer.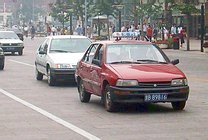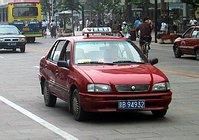 1.20 RMB The cheapest taxi you can find, pretty small, but gets you where you want to go. Comfort and quality of ride varies from awful to not too bad. The car brand is Xiali, (Chinese, of course)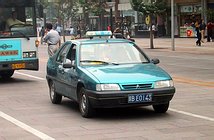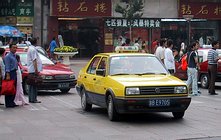 1.60 RMB At this price range you can get a reasonably new Citroen or Volkswagen. The car is a bit bigger, a bit faster, is likely to have suspension and the air conditioning will probably work better. Still a very compact car by U.S. standards.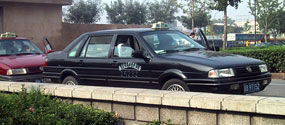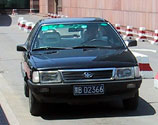 2.00 RMB This is their best taxi ? At least, the most expensive. The cars are likely to be old, black, biggish, the driver likely to have some customer service and even some English skills (ok, still rare). They are likely to drive carefully too.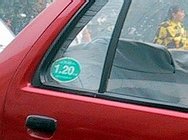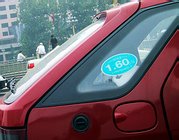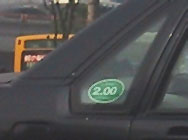 The taxi price is displayed inconveniently in the corner of the rear left or right right side window. The trick is to know the types of cars so you can study the pictures of 120's and 160's above carefully !! When you get really good, you can do this at night by headlights alone at a considerable distance. :-) Note, the car types and prices never vary, so if you see this kind of Citroen or Volkswagen you can be sure it is a 160, and same with the little Xiali's, they will always be 120's .
Recommended tour operator
Bargain/haggle a great price !