Currency
Cash Machines
Weather
Safety
Where is Beijing ?
Bargaining
Fake Goods
Groceries
Don't know anything about Chinese food ??

Featured western restaurant
Although you can now buy almost anything you can dream of in Beijing as far as groceries are concerned, there still exist a few difficulties such as an extensive selection of good quality vitamins, and regular spray on type deodorant. As for the rest, we suggest you head to one of the following 3 places. Jing Ke Long is a Chinese "Safeway / Tesco" equivalent. This is where the regular Chinese people go (unless they are on a very tight budget, in which case they go to the "scary-hygiene but cheap" morning market).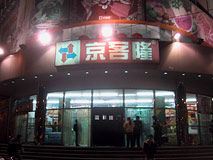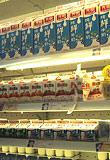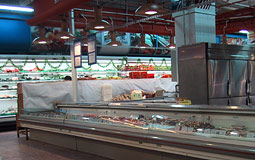 Jing Ke Long has good quality packaged goods at reasonable prices. You will find very few western brands of products, but all the essentials, bread, milk, eggs, coke, vegetables, meat, shampoo, soft drinks can be found. Unfortunately most foreign credit cards do not seem to work with their credit card machines. Jing Ke Long supermarkets are all over Beijing but some are extremely small and have a very limited selection. Best to find one of the larger 2/3/4 storey varieties.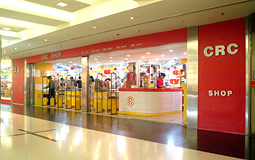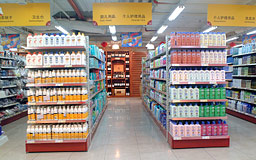 Assuming you cannot find the thing you want at Jing Ke Long and you're looking for your favorite cereal, canned food, or some of the luxuries from back home, you'd best next head to the nearest CRC Shop. There are nowhere near as many of these as there are Jing Ke Long, but they can be found in the main shopping areas. There is one in Oriental Plaza, one at the China World Shopping Mall under the World Trade Center at Guomao, and one at Xidan if you look carefully. The CRC Shop has many more foreign goods, but you will be paying a bit more for everything here. You can find various brands of cereal, some foreign soft drinks and mineral water, and foreign canned goods. The CRC Shop accepts most western credit cards.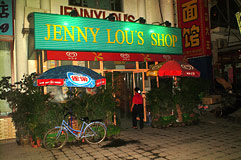 If you are still not happy, you have to head to a place called Jenny Lou's. There are at least 2. One is near the west entrance of Chaoyang Park. Another is near the SOHO complex at DaWangLu subway station. Here you can find almost every little thing from back home such as your favorite breads, extensive canned goods, extensive cookies, drinks and sweets. Also foreign cleaning goods and other household items. Prices are much more expensive than a regular supermarket.
If you can't find your particular grocery requirement at the above 3 places, chances are it is not for sale in Beijing.
Recommended tour operator
Bargain/haggle a great price !