Currency
Cash Machines
Weather
Safety
Where is Beijing ?
Bargaining
Fake Goods
Groceries
Don't know anything about Chinese food ??

Featured western restaurant
Beijing Tips - Fake goods (last updated 4/23/05)
Fake goods are easy obtainable in Beijing although the government is making fair efforts to make it less easy to find. If you went to the original Xiu Shui Market and you could have seen many a famous brand name, like Tommy, Gucci, Fendi, Prada, Adidas, Reebok, Nike, Rolex, Boliva, Tag Heur, North Face, Jansport, etc. Some of the fakes are obviously just a plain sweat shirt with a Versace logo embroidered across it. Something you know, couldn't possibly have come out of a Versace design house.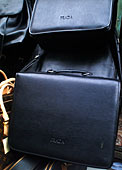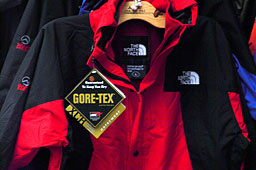 Other fakes are very realistic. They have labels, logos, guarantees, washing and care instructions. All the little details are included. Often the fabric or craftsmanship is high quality and the designs are identical to the real thing.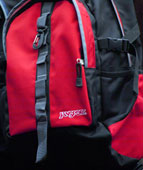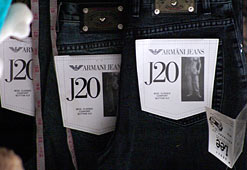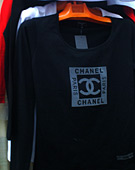 However, we would have to say, that everything you are likely to see in some of the markets around Beijing are likely to be total fakes. Do not be fooled. Don't pay anything like the brand name price. Instead look more at the price table in our bargaining guide.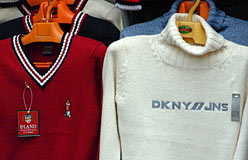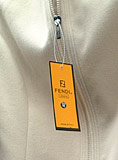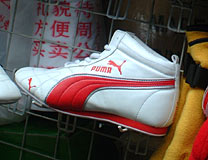 Of course, the better quality the fake, the higher the price. If you just want any watch with a Rolex logo on it, you can pay around 50 RMB. If you would like one which looks identical to a real Rolex, you can expect to pay around 300 RMB. Also be warned some countries do not take kindly to you bringing fake goods back into their country and if found in your suitcase during a random baggage check might take them away from you at the airport (although the probability is extremely small, it does happen).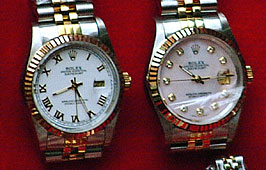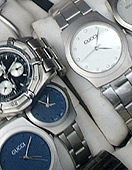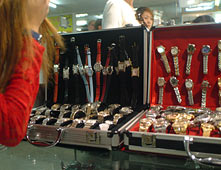 Best quality fake watches can be found in a little lockable case separate from the other watches. Its a good idea to look around good watch stores or magazines to have a good knowledge of what the real thing looks like.
DVDs / CDs / VCDs are all fake. The quality usually depends on the release date of the movie. If it has been released in the past month or two, the DVD is likely to have been shot using a video camera in a cinema. If the movie is 6 months old or more, the DVD is usually a direct copy of one of the commercial DVDs available in some country. Do not believe any of the format information, language track information printed on the cover. Its usually just the info from any movie. The movies generally have one English soundtrack and Chinese subtitles. Anything else is up to luck, but it certainly doesn't relate to what's printed on the cover of the DVD. Often the special features have been eliminated or scaled back on these fake DVDs.
Recommended tour operator
Bargain/haggle a great price !