Metro Cafe
Taj Pavillion
Don't know anything about Chinese food ??

Featured western restaurant
Top-end Restaurants - Metro Cafe

The Metro Cafe is a little slice of the west right here in Beijing. Serving Italian food, we would say it is probably the best Italian restaurant in Beijing. The service and atmosphere is outstanding and perfect for the business dinner or that nice candlelight celebration for two.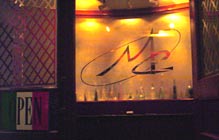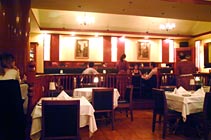 One of the features of the menu is a mix and match pasta and sauce selection. Choose from a variety of pastas all with a particular price and feel free to match it with a selection of sauces all with their own particular price. Of course, this is not the only option on the menu. There are also a variety of other entrees, appetizers and desserts, together with a wine list and various Italian coffees.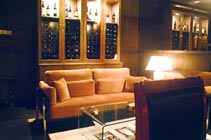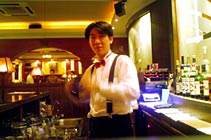 Prices here are expensive by Beijing standards but very reasonable when you convert it back to your home currency. Anyway, we think the price here is worth every penny. If you are on a company expense account, please don't waste it eating in the lobby restaurant of your over-priced 4 and 5 star hotel. You'd be much better off hopping in a taxi and getting out to the Metro Cafe. English is not only spoken fluently here, but seems to be the language of choice. The menus are in both English and Chinese.
Getting to the Metro Cafe has always been a problem, as it is pretty well hidden on a dimly lit, long street. Hopefully the taxi directions below will get you there. Please print out and hand to taxi driver. As you get near the location, look out for the white sign pictured in the photo at the top of this page, it is, at times obscured by trees along the road. There are no signs of any other businesses on this part of the street.
美特糅
Metro Cafe
工体西路, 工体南路附近。
Bargain/haggle a great price !