Da Xuesheng
Ying Hong Shan
Xingqi Ba
Jin Bai Fa
Qi Tian Lou
Don't know anything about Chinese food ??

Featured western restaurant
Budget Restaurants - Qi Tian Lou
Qi Tian Lou isn't as impressive as it once was. I'm sad to say this place used to be open till late into the night and early morning. Nowadays they seem to be done by around 10pm. That being said, it is still well worth a visit if you can get there before closing time.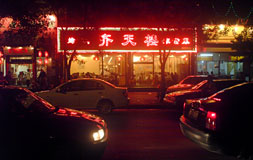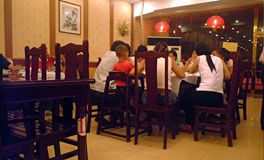 The menu is really extensive and they have a great and reasonably priced Peking Duck (Kao Ya). Their Gong Bao Ji Ding and Jing Jiang Rou Si are also highly recommended. Also, no matter what you order, it comes in super-sizes. This can be extremely economical if you have many mouths to feed.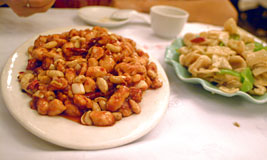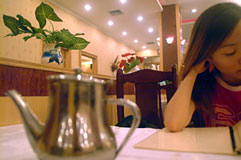 The restaurant is clean and tidy for a budget restaurant but its very popular so it tends to get a little noisy and the cigarette smoke can becoming annoying. But you could say this adds to the Beijing feel.
This restaurant is situated a fair hike from the city centre. Best to take a taxi to get there.
Bargain/haggle a great price !