Sanlitun North
Sanlitun West
Sanlitun South
Sanlitun Center
Don't know anything about Chinese food ??

Featured western restaurant
The taxi will drop you off at the north entrance to the worker's stadium. The majority of the sites near the stadium are inside the stadium grounds itself behind some black iron gates. Vics is a disco, and so is Mix right opposite. Also in the grounds is the Outback Steakhouse. Outside is the Havana Cafe which usually has a live Cuban band playing Latin rhythms. Across the street (via footbridge) you can seek out some other restaurants and bars.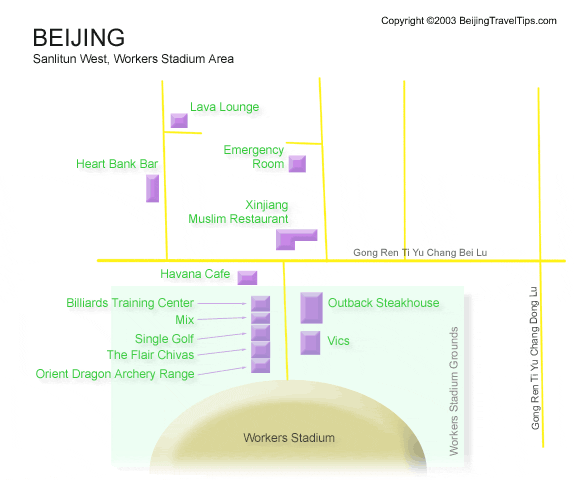 Bargain/haggle a great price !